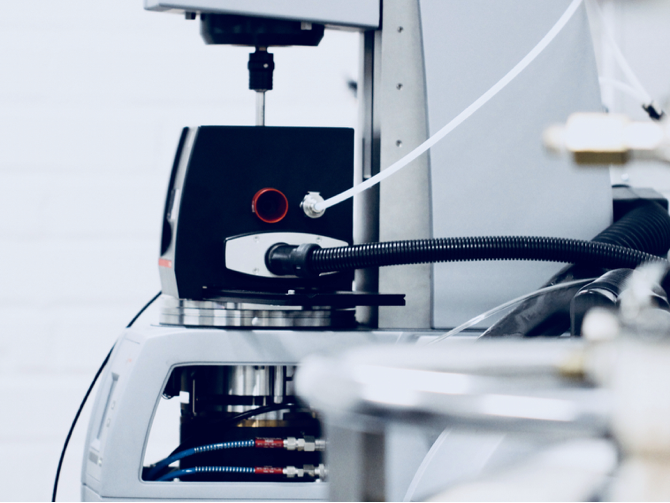 Our infrastructure includes:
sample preparation utilities

balance, compounding (composites), mixing, high shear mixing, sonication (suspensions, gels) etc.

state-of-the-art rheometry and viscometry with broad range of accessries; our challenge here is to be able of measuring anything that flows

Anton Paar MCR702e Space
Anton Paar MCR702 TwinDrive
Anton Paar MCR702 MultiDrive

advanced rheometry, i.e. nonlinear spectroscopy, hyphenated rheological techniques, interfacial rheology etc.
capillary rheometry, various circular and slit dies
fiber spinning (coupled to capillary rheometry for small batches)
additive manufacturing of gels / bioprinting (incl. UV-curing)
single screw extrusion with various compression and mixing screws, circular, film, film blowing and tubing dies

Brabender 19/25D single screw extruders

inline rheometry die systems (viscosity, normal stress differences), optical visualization and analysis setup for the detection of melt flow instabilities
injection molding and compression molding (limited extent)
dynamic mechanical thermal analysis, in torsion and tension/compression; temperature range: [-130,450] C
two-point electrical conductivity measuring setup
tensile testing
impact testing
temporary hosting: pipe flow test rig; laser profilometry; texture analyzer.
Note that many of the more advanced options are part of developmental work (method / technique).